From the cult classic Time Bandits, this map shows the locations of various time portals, holes in the fabric of space and time.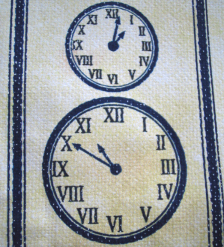 Measuring a massive 39" x 23" (100cm x 59cm), this high-quality replica was professionally printed onto 330 gms coated canvas, then folded and aged to match the original prop. The details are crisp and clear, thanks to an excellent rendering by joatrash.

Shown below, the map can be folded as shown in the film.