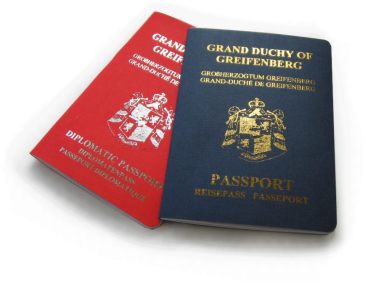 Although having existed for many years, the concept of the micronation has grown in popularity in the past couple of decades. Some have physical lands, other exist only across the vast expanse of the internet, while some others are limited to the mind of their creator.
Micronations can now extend their sovereignty into the physical word by the creation of a unique and official looking passport. These handmade booklets look and feel like their genuine counterparts in many ways. They can be customized to suit the style and needs of each micronation.
Covers are standard card stock with gold or silver foiling. Corners can be left square or rounded. Photos can be pre-printed on the information page or pasted in.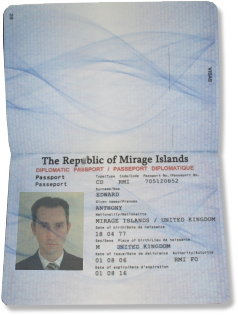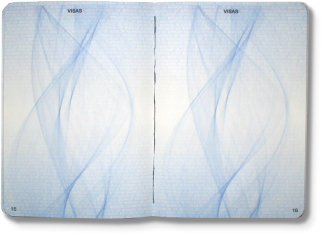 A custom microprint can be designed as a background to your pages. Each booklet is sewn by hand and pasted to the cardstock cover. Prices range from $95 to $200 depending on the amount of layout work needed to be done. Feel free to e-mail me with any questions.