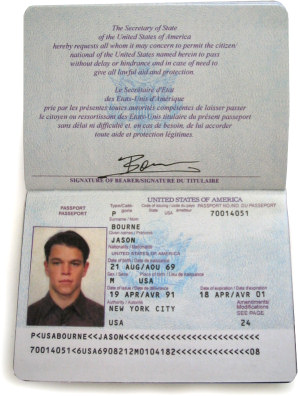 Contained within its pages are numerous stamps from the Orient, Europe and the Americas. This passport is one of the clues of Bourne's past, following his many travels to exotic locations for reasons unknown...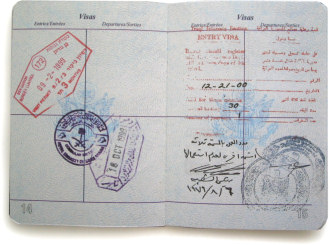 Also, among his personal effects is a Russian passport with the name "Foma Kiniaev":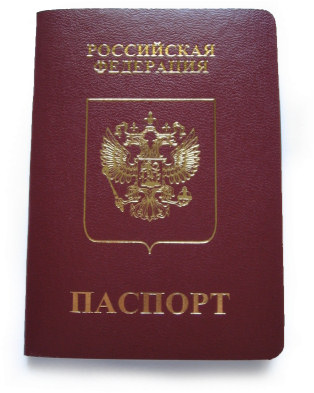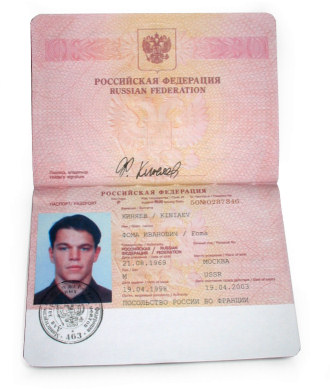 Carefully copied from the same style passport as shown in the film, this replica features a professionally gold foiled cover, micro-printed paper and several visa stamps from Bourne's various travels.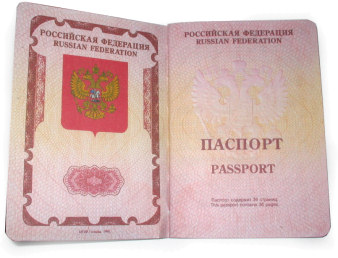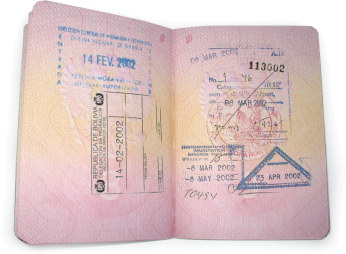 Copied from a 90s era Canadian passport, this replica shows Bourne as "Paul Kay":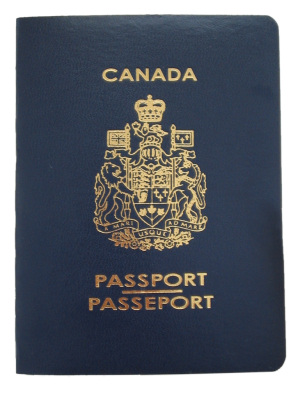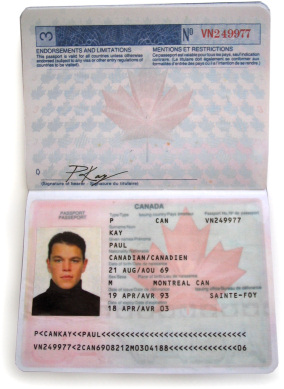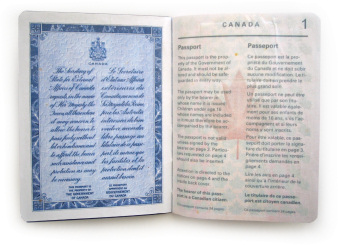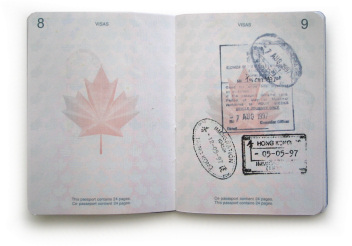 Clearly shown in Bourne's bank box is this Brazilian Passport, carefully replicated from a genuine original: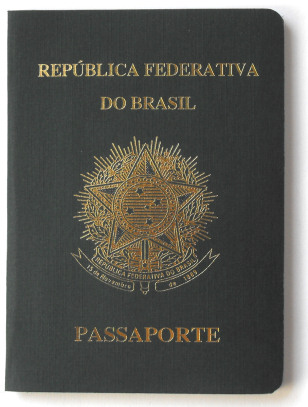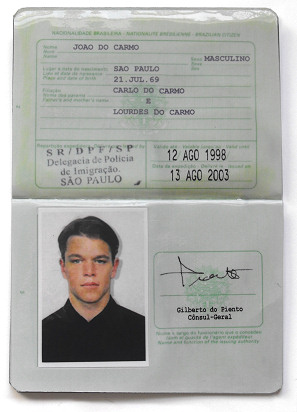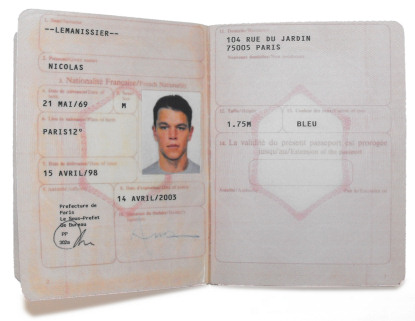 Though only briefly shown in the bank box spread, I managed to reproduce Bourne's French passport from a couple of screen grabs.
This replica was copied from an original sample and rest of the details were filled in based on Bourne's other screen used IDs.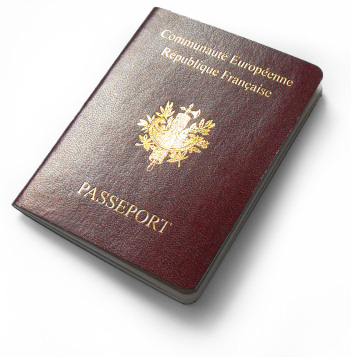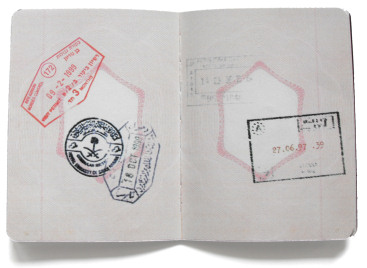 Bourne also uses the alias Paul Michael Kane as seen on another US passport in his possession. I produced this replica based on the more modern US passport (with a few minor changes for legal reasons) using the details from the films.