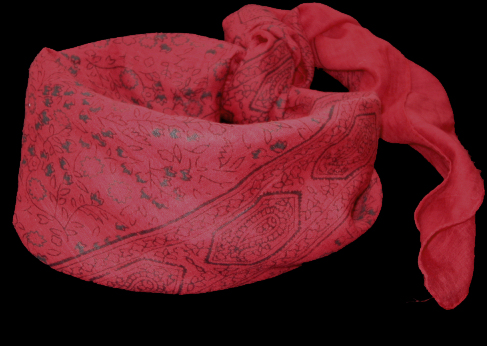 Part of Jack Sparrow's unique costume is this decorative red bandana. Direct from the manufacturer of the original costume piece, these pure cotton scarfs measure 40" square, large enough to wrap around your messy pirate mop and still dangle a bit down your spine.
Two version were used in the film, one with black flowers (shown to the above) and another with blue flowers (the pattern below). These scarves are the only choice for an accurate Jack Sparrow costume, but also make a great backdrop to a display of Pirate props and paraphernelia.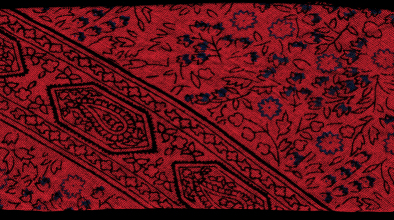 You can order bandanas here: PIRATE BANDANAS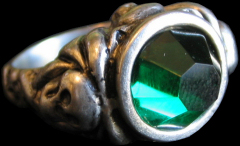 Another one of Jack's unique costume pieces is this ring. Originally brought to the set by Johnny Depp himself, this ring features skulls on the side with a large green crystal at the center.